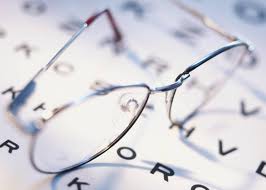 Vision Benefits Information*
Today, regularly scheduled vision care appointments are more important to your family's overall health than ever. Eye exams can identify critical indicators of such serious health concerns as high blood pressure, diabetes, arteriosclerosis and glaucoma. As a LifePerks for Health member, you save an average of 10% to 50% on glasses, frames and lenses at thousands of participating providers including leading optical retailers

How to Use Your Vision Discount Benefit
You have immediate access to your discounts by presenting your Outlook Vision card at any of the providers listed below.
The Outlook Vision network includes major chains and independent eye care centers.  In addition to local retail optical providers, Outlook Vision also has a mail order contact lens program for the convenience of our members.  Members may save substantially off retail prices by ordering replacement contact lenses from this service.
Nationwide vision care discount network consisting of over 10,500 providers, such as Pearle Vision, Lenscrafters, Vision Works, Texas State Optical, J.C. Penney, Target and many others.

Average Discounts from 10% to 50% on frames, prescription lenses and sunglasses.
Mail-order contact lenses replacement program.
Discounts on corrective surgery.
Purchase as often as you like.
Choose from the most popular frames, tints and lenses.
Immediate savings at point of purchase.
Discounts are applied at the point of sale.
No paperwork.
85% of the U.S. population resides within a 15- minute drive of an Outlook provider.
Customer service representatives (rather than recordings) answer questions and direct members to Outlook Vision providers.
100% guaranteed satisfaction for 30 days.
The Outlook Vision discount program has been incorporated into the benefit programs of employer groups, unions, associations, insurance companies and Third Party Administrators as a value added benefit.  Outlook Vision works for individuals or groups, on a voluntary or employer sponsored basis.